Ich wünsche euch allen ein wunderbares neues Jahr 2018. Ich hoffe ihr seid immer noch fleißig am Basteln. Heute möchte ich euch eine Baby-Karte zeigen, die heute während unserem Mädels-Kreativ-Skype-Abend entstanden ist.
Mädels-Kreativ-Skype-Abend: Meine Mädels und ich mache immer wieder Skype-Bastel-Abende. Da ich 400km von ihnen weg bin eine super Möglichkeit zu quatschen und nebenher kreativ zu sein.
Danke an meine Mädels die sich immer wieder die Zeit nehmen und mir mit dieser tollen Aktion ermöglichen ihnen nahe zu sein.
I wish you all a wonderful start in the year 2018. I hope you are still creative. Today I want to show you a Baby-Card, which was created during our Skype-Creative-Girls-Night.
Skype-Creative-Girls-Night: My girls and myself are meeting via Skype from time to time to be creative together. During the week I live 400km away from them and it's a great possibility to chat and be creative.
Thanks to my friends to spend the time for such great nights and give me the feeling to be close to them.
Aber nun zur Baby-Karte die heute entstanden ist (oder besser gestern, es ist ja schon so spät):
Here the Baby-Card from today (better from yesterday, it is already late):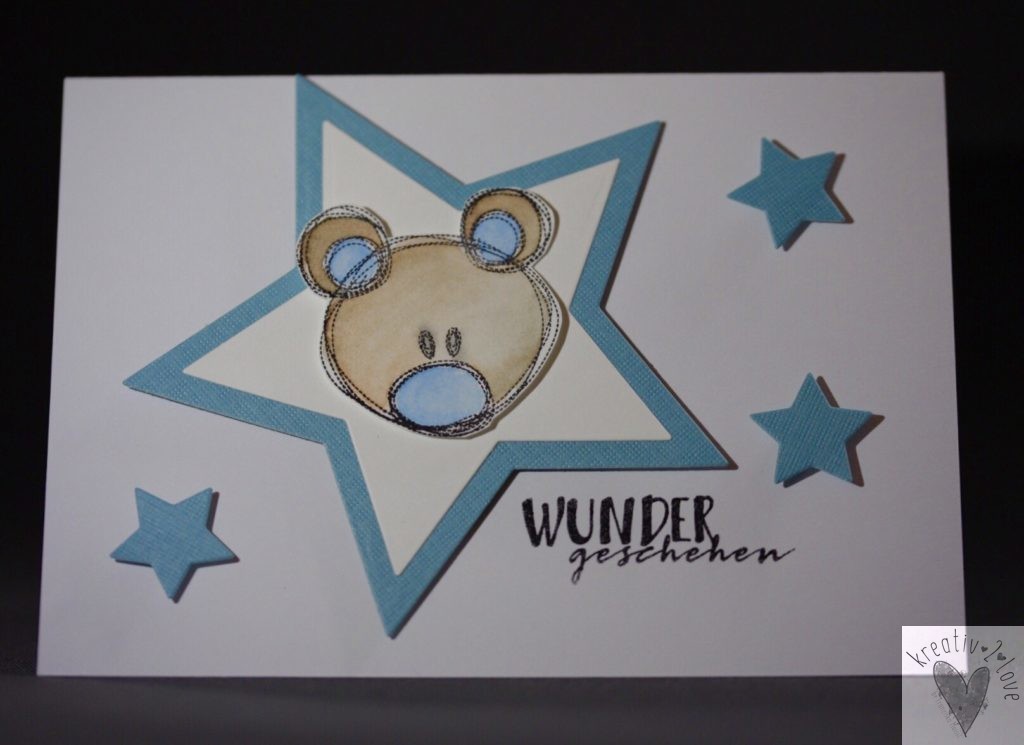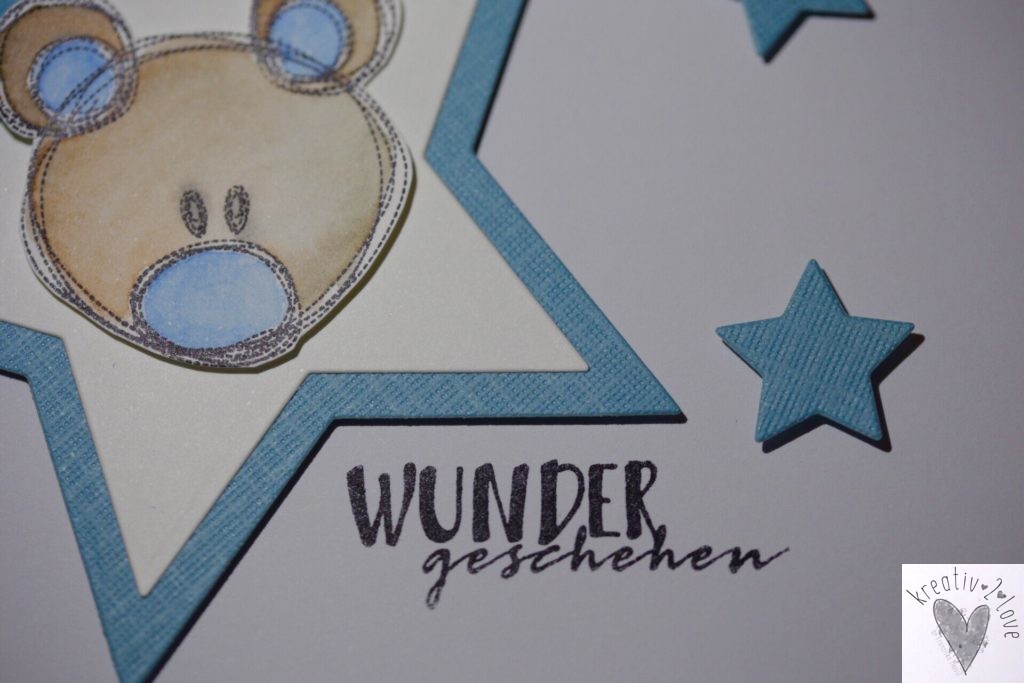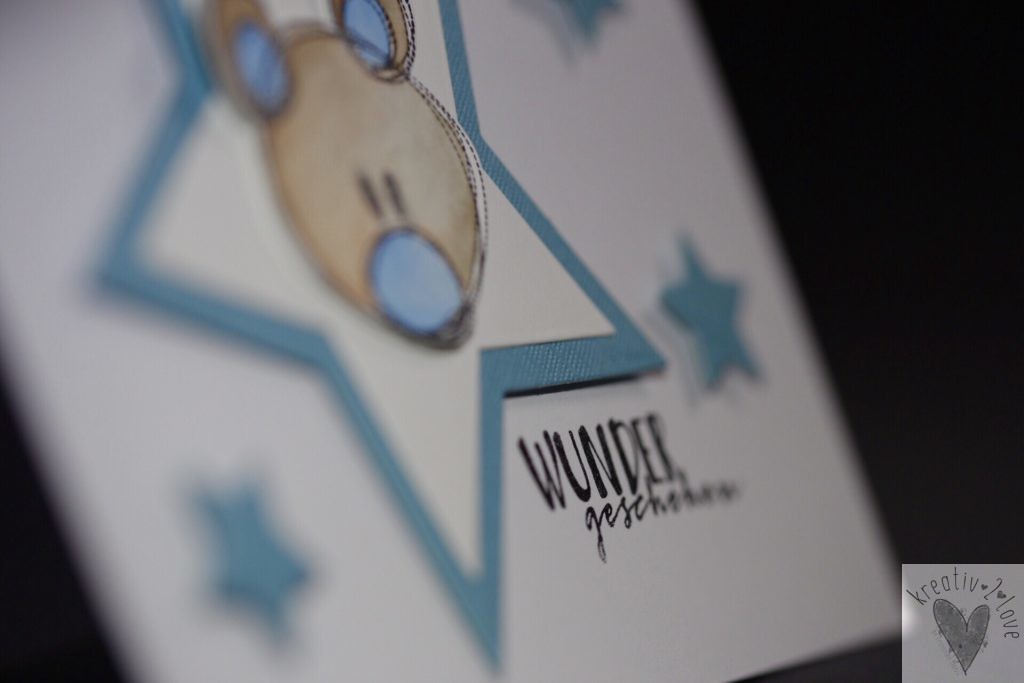 Eine Karte für einen kleinen Junge ist es geworden.
Ich liebe dieses Stempel-Set. Der Bär ist total süß und es sind tolle Sprüche dabei.
A card for a little boy.
I fall in love with this stamp set. The bear is sooooo cute and it includes great phrases.
Ich hoffe sie gefällt euch so gut wie mir, wenn ja dann freue ich mich über Kommentare.
I hope you like it as much I do, if yes please leave a comment.
Be kreativ2love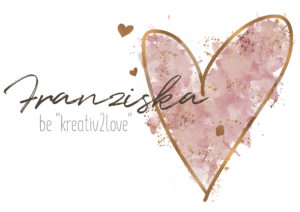 Please follow "kreativ2love" and link: