… Geburtstagskerzen zieren diese extra große Karte. Bunt und fröhlich soll diese Karte für einen ganz tollen und lieben Kollegen sein.
… Birthday candles decorates this extra large card. For a lovely and great colleague this card should be brightly and colorfully.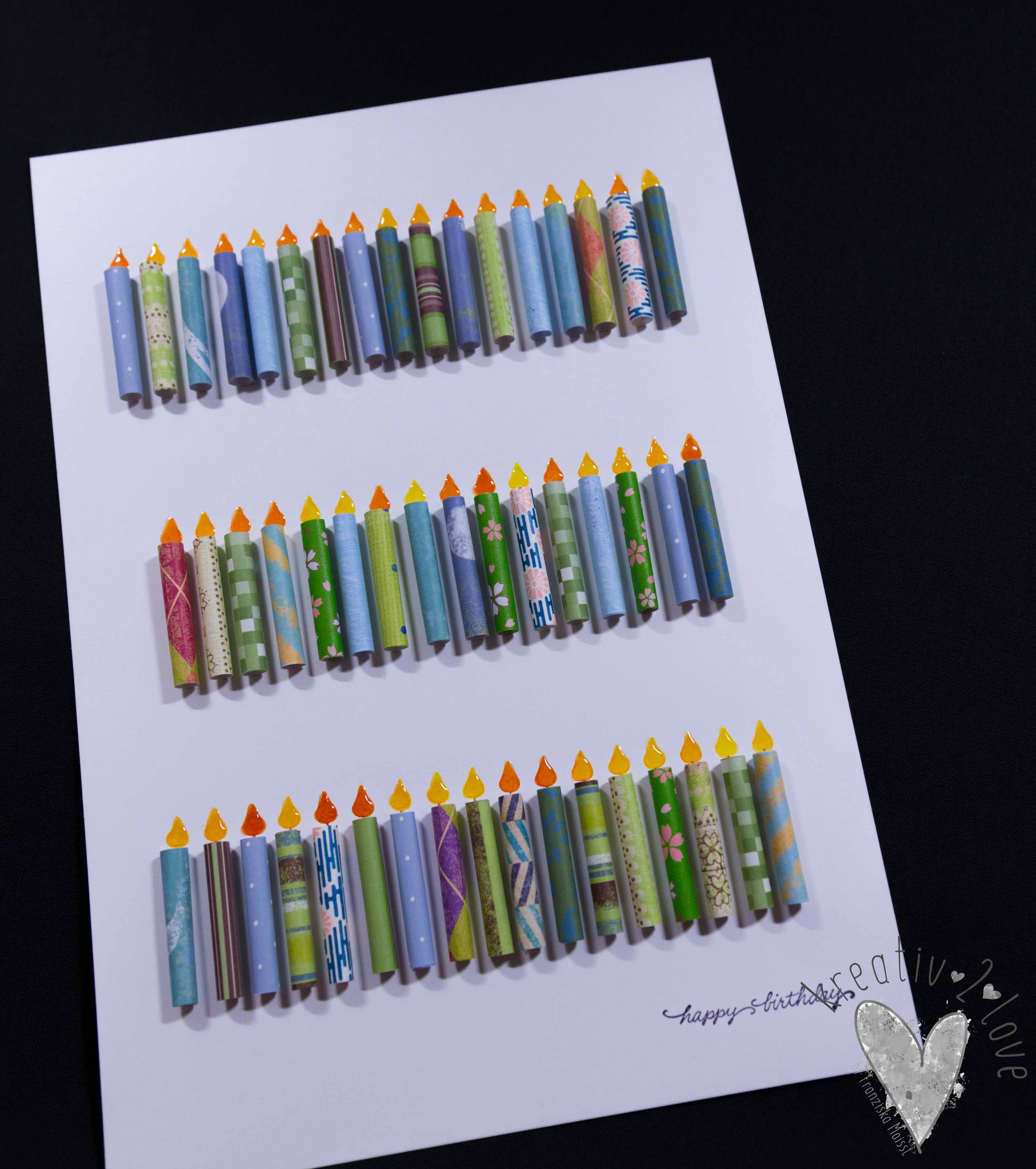 Entstanden sind die Kerzen aus unterschiedlichen Designpapier Resten – Zugeschnitten und Aufgerollt. Die Flammen wurden mit einem kleinen Kerzenstempel gestempelt. Für den speziellen Effekt wurden die Flammen noch mit "Crystal Effects" aufgepeppt.
The candles are made with different design paper leavings – cutter and rolled. The flames are stamped with a little candle stamp. For some special effects the flames are gussy up with "Crystal Effects".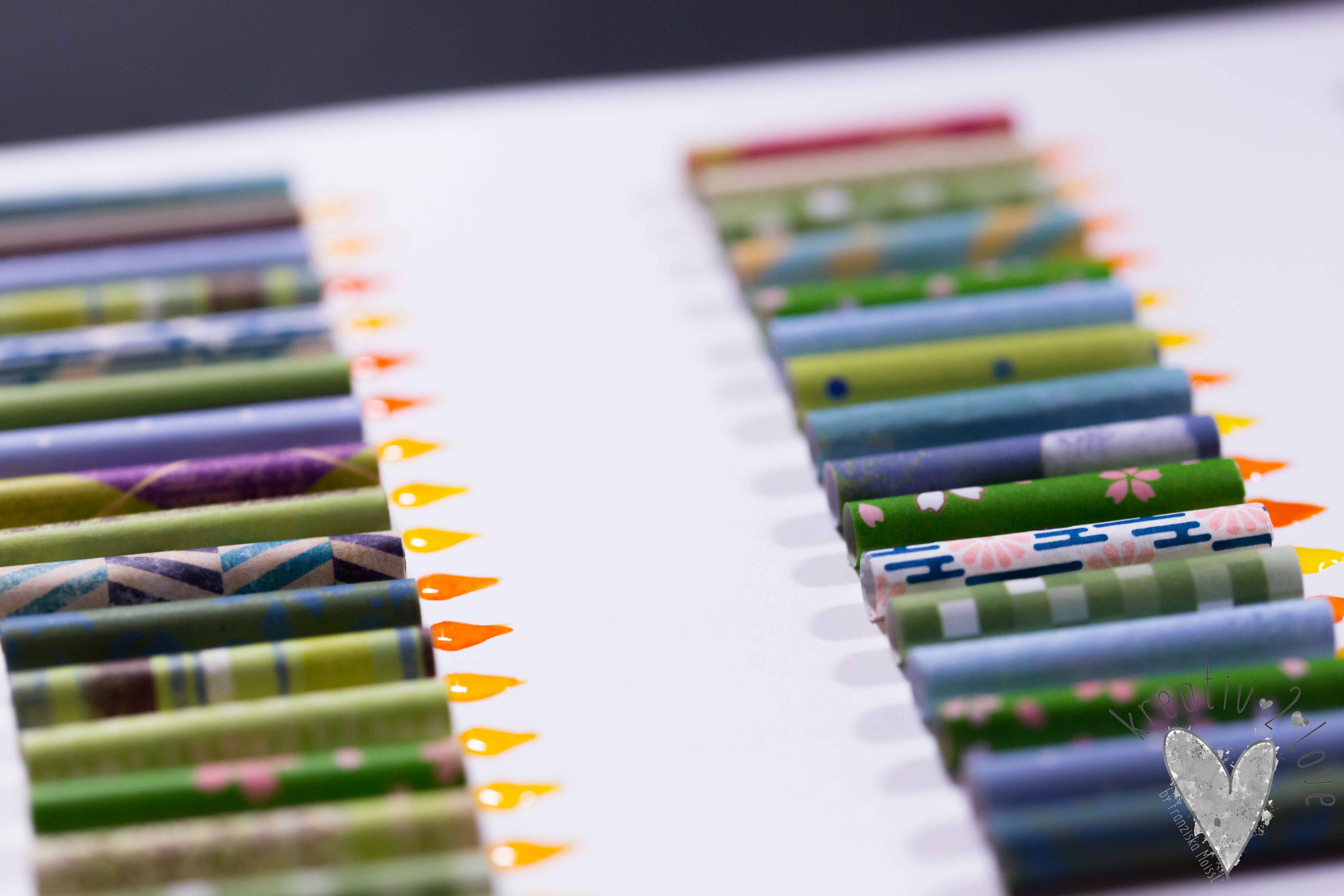 Be kreativ2love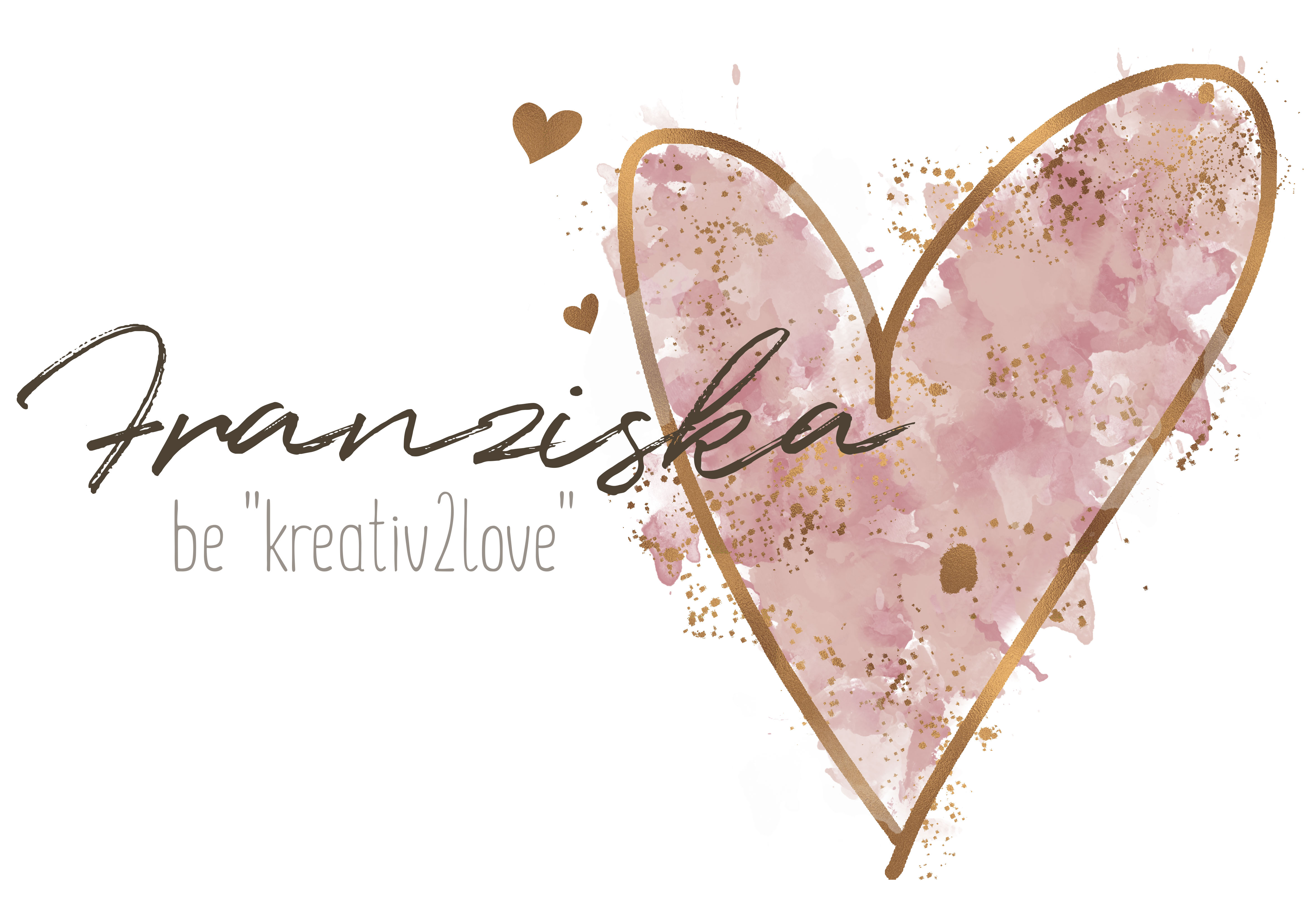 Please follow "kreativ2love" and link: