Glitzernde Nebeltropen zieren die herbstliche Karte. Die Nebeltropen schimmern in blau, grün und gold. Mit diesem tollen Farbenspiel vergeht auch jede herbstliche Trübsinnigkeit.
Glittering fog drips decorate this autumnal card. The little fog drops are glimmering in blue, green and gold. This beautiful play of colors drives away every moodiness.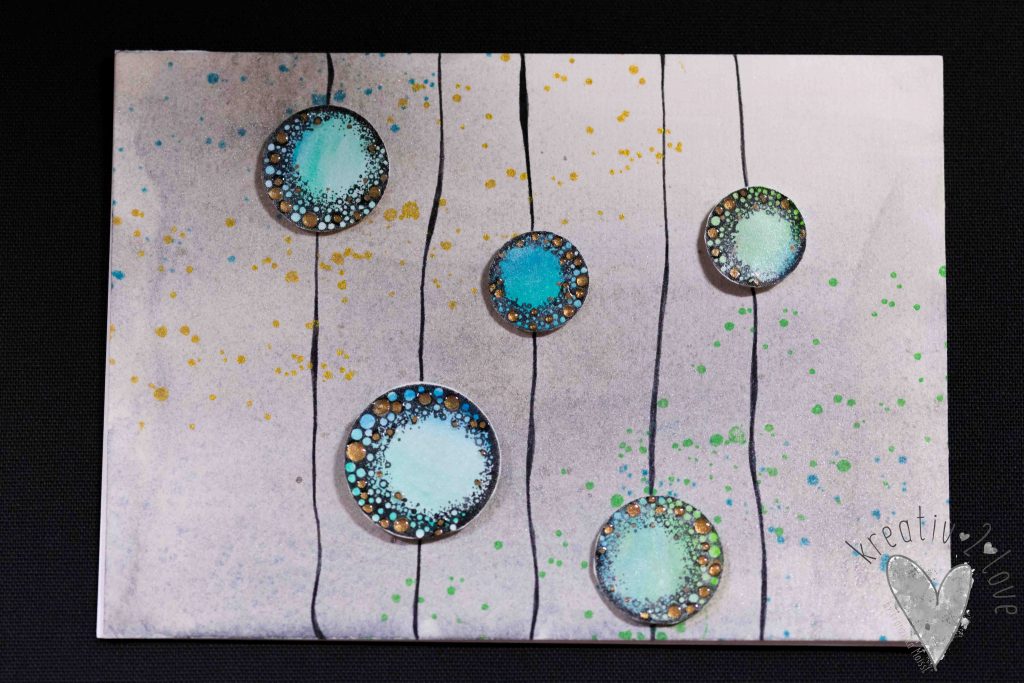 Die unterschiedlich großen Nebeltropfen wurden auf weißem Papier gestempelt und mit Aquarellfarben koloriert. Am Rand wurden goldene Akzente gesetzt und mit durchsichtigem "Liquid Pearls" hervorgehoben. Der Hintergrund der Karte wurde mit "Glimmer Mist" gestaltet.
The different fog drips were stamped on white cardstock and colored with watercolor. On the edges golden accents together with transparent "Liquid Pearls" were placed. The background was designed with black "Glimmer Mist".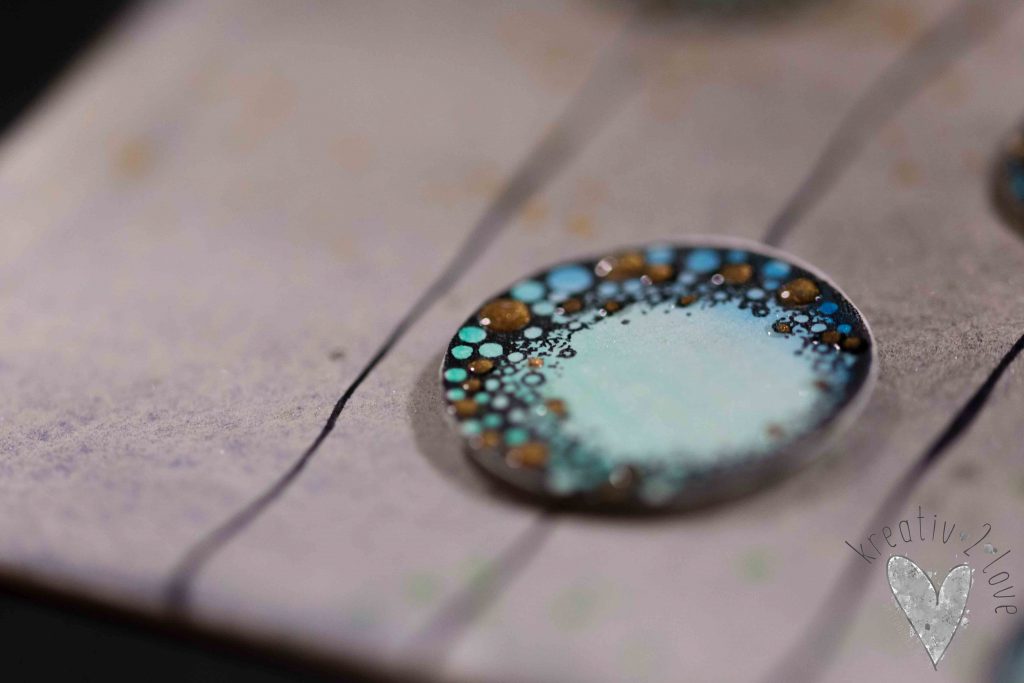 Ich wünsche euch viel Spaß beim Basteln. Vertreibt mit euren Karten das trübe herbstliche Wetter.
I wish you all a lot of fun to be creative. Drive away with your cards the muddy weather.
Be "kreativ2love"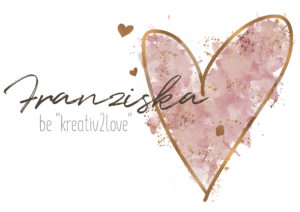 Please follow "kreativ2love" and link: